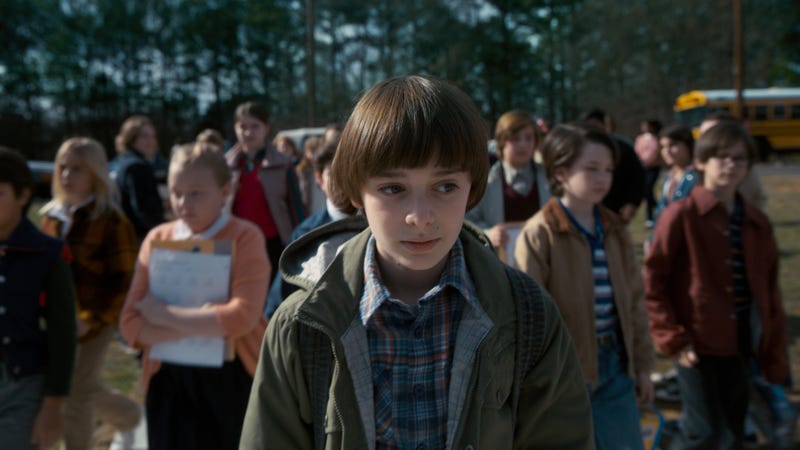 Not your typical holy man
My wife and I ripped through the third season of Stranger Things over the course of an evening and morning. It is an excellent addition to the series, one with many memorable scenes and moments.
As it had been a while since we last watched the previous seasons, we decided to go on a binge. Stranger Things is the kind of series that rewards a second viewing for missed or forgotten details and I was rewarded with a realization of the young Byers' role in the story.
Although he is a wizard named Will The Wise while playing Dungeons & Dragons with his friends, Will is no wizard. He has no powers (not even in the Upside Down, a place where a normal person becoming something opposite of itself would seem feasible), is prone to affliction and even possession, all the while just trying to make sense of it all. With all his time in the otherworld, encounters with demogorgons and the Mind Flayer, Will's greatest contribution is to see and describe to the others what only he perceives.
He is no wizard. Will Byers is a prophet.
Consider the stories from ancient texts describing a prophet's interactions with the spirit world. The prophet sees two worlds, his own and that of the spirits. He may act as a scribe, as did John of Patmos in the Biblical Book of Revelations, or take a more active role and converse with his host; think the prophet Enoch being taken in to the spirit world (or possibly an alien craft) and learning the names of his hosts and their influences on humanity. Most importantly, he tells his fellow heroes what is happening in the unseen world and advises when he can (Will tapping "CLOSE GATE" in Morse Code at the same time the Mind Flayer is speaking to the others through Will? Brilliant move, Duffer Brothers!).
These are two examples from one book, and there are many holy books in which the same occurs. While a shaman willingly steps into the otherworld, Will fell into it. He didn't choose to be a victim of the denizens of the Upside Down, he was chosen, and must do what he can to fight the evil bubbling up into his world.
Will young Mr. Byers one day be canonized as St. William of Hawkins? Perhaps, but first he has to endure high school.