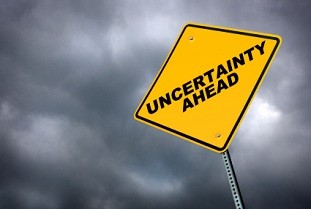 The 21st century has been a wild ride and we're only 19 years into it (or just beginning, according to the theory that places the beginning of a new century roughly 20 years after the turn of the calendar date). Uncertainty is the prevailing mood of our time. Wall Street and the general economy appear to have uncoupled. Those responsible for the economic crash of 2008 have gone unpunished. Military action has spread across the Middle East, while domestic strife is commonplace. How we got here has been recorded in numerous books and documentary films, and a history of the road to 2019 is beyond the scope of this post. Futureproofing will be a series devoted to tips on how to cope with the uncertainty of the present era.
These tips will draw on ancient wisdom, new ideas, maybe even a few hunches. The ideas certainly aren't written in stone, nor are they to be considered legal or financial advice - see a carefully vetted professional if needed. It is my hope the Futureproofing series will plant a seed or two in the minds of all who read it.
Coming soon: a list of thinkers who inspire the series.