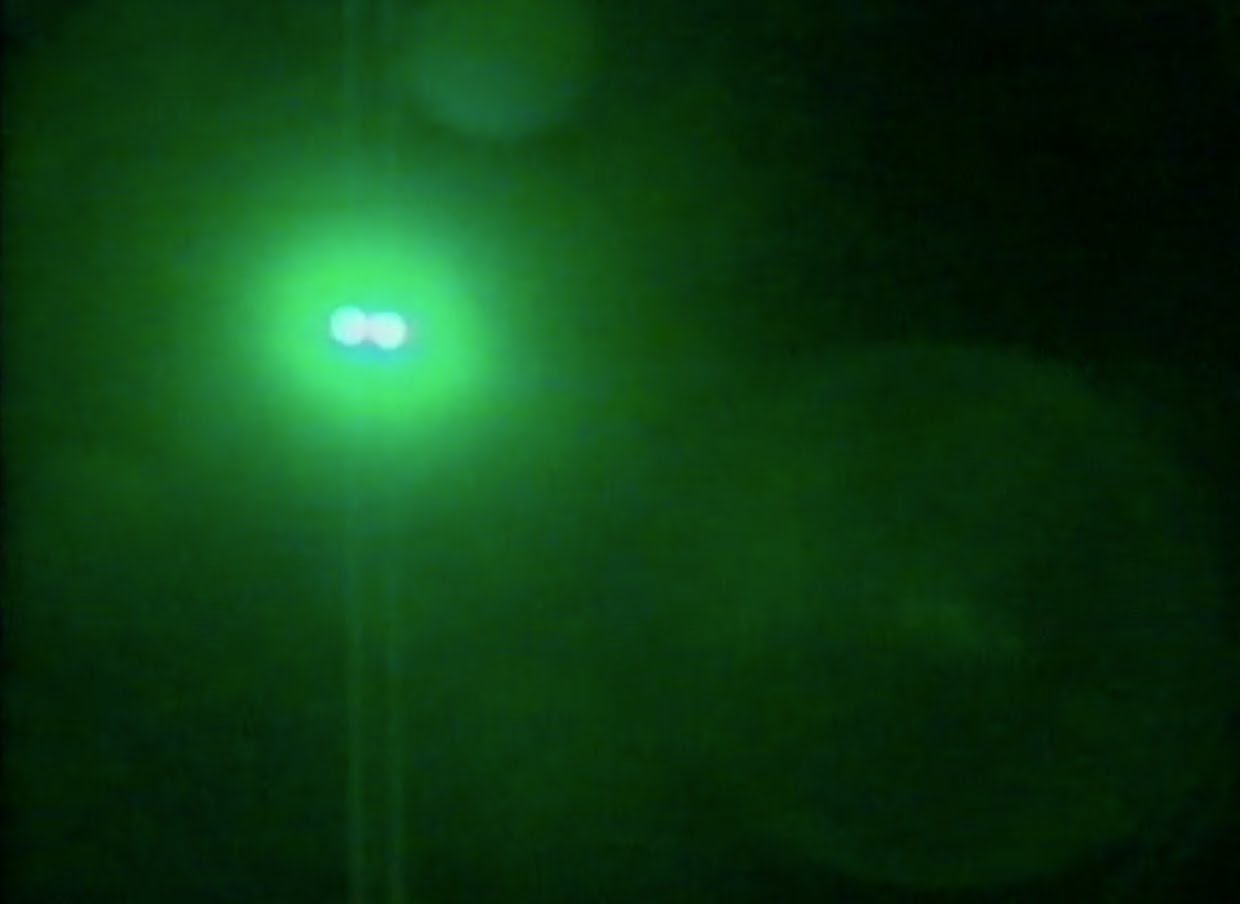 Remember the Tower Door post, where I shared the story of a young man forever injured after leaping from the tower in fright? Recall I said the possible cause of fright would be discussed later. Well, take a seat, get comfy, and buckle up, because the time has come.
The Battlefield has no small number of ghost stories, the most famous of which is Ol' Green Eyes, a phantom/phenomenon that I have personally witnessed. But who or what is Ol' Green Eyes? That is a question that has many answers.
As a child, I first heard that it was the ghost of a young woman whose beloved was a soldier killed in battle; her spirit was said to wander the battlefield looking for the body of her love. This, however, isn't Ol' Green Eyes, but The Lady In White, an altogether different apparition seen in the park (remember, no small number of ghost stories).
The more common theory is that Ol' Green Eyes is the spirit of a soldier, some say Union, some say Confederate, who was slain in battle by a cannonball which left only the poor man's head. The eyes, they say, glow green as the head searches the battlefield for the shattered body.
Lastly, Ol' Green Eyes is thought to be a Cherokee spirit that existed long before that dreadful September of 1863. In fact, there are accounts of the eyes being seen moving among the bodies fallen on Snodgrass Hill during the night of the three day battle. This makes sense to me, although it is a less romantic origin tale. This is ancient land, and "Chickamauga" is said to be a Lower Cherokee term for "river of death." It is said the creeks in the area ran red with blood after the carnage ended, and what elemental spirit wouldn't be drawn to that? Coincidentally, I saw the apparition in a field near Snodgrass Hill , a place where many such sightings are said to occur.
So, what are we to make of the phenomenon? Is it something from the metaphysical realm with no explanation, or could it be a mass hallucination that extends for multiple generations? Where does one turn for evidence of such a creature?
For me, it was a left turn onto Highway 27 South for a drive through a silent battlefield, toward a town named after the River of Death, on a summer night in the mid-1990s.